Report Cards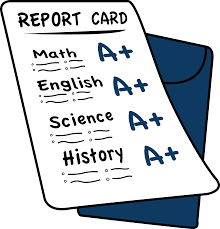 Event Navigation
It's report card time!
Your scholars report card will be handed out in there last class. Please sign and return.
Report card
A report card communicates a student's performance academically. In most places, the report card is issued by the school to the student or the student's parents twice to four times yearly. A typical report card uses a grading scale to determine the quality of a student's school work.